Beech Bluff- come out to this interest meeting on December 4 and hear all about a new FCE Club that is in development for your area!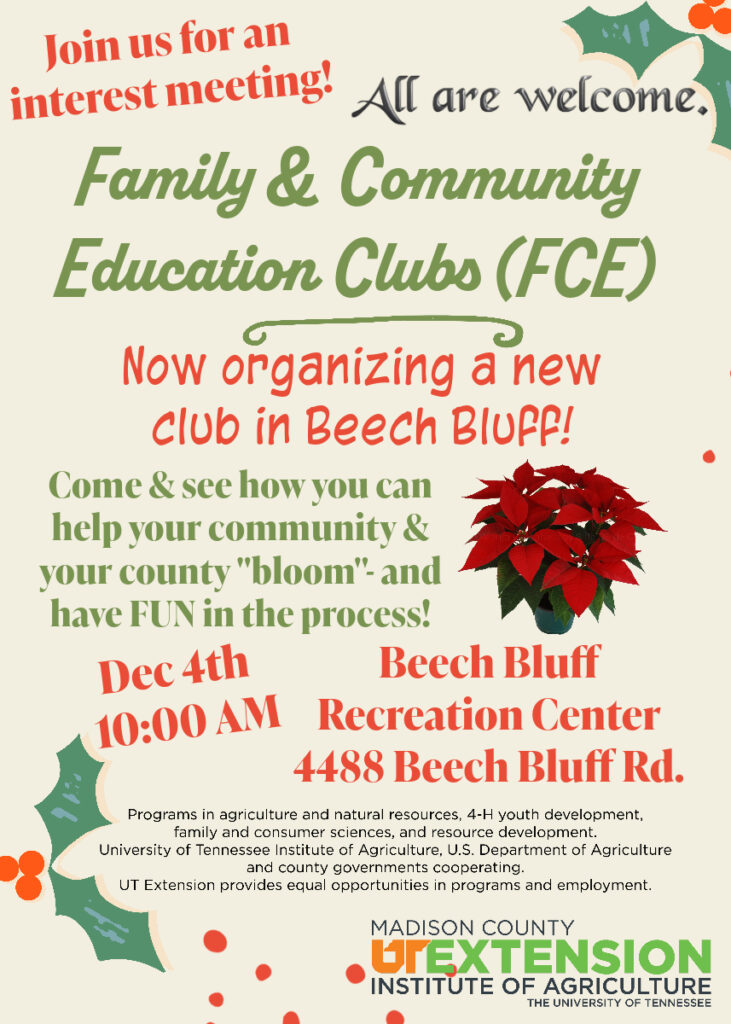 For more than 100 years, a network of friends in communities across the state has shared these common goals:
to learn through shared experience,
to improve home and community life,
to strengthen adult education,
to promote projects that enhance family and community life.
Through our rich history, we have grown from small community clubs to a worldwide network focused on growth through education. You may recognize us by​ some of our earlier names: Home Demonstration Clubs and Extension Homemakers.​
Everyone is invited to visit and join FCE. Please see our regular club meeting times and locations on the right side of this page. FCE Clubs are advised by the local UT Extension office. If you would like more information about the FCE clubs or would like to join one of our clubs, please contact Tennille Short for more information at (731) 668-8543 or ztshort@utk.edu.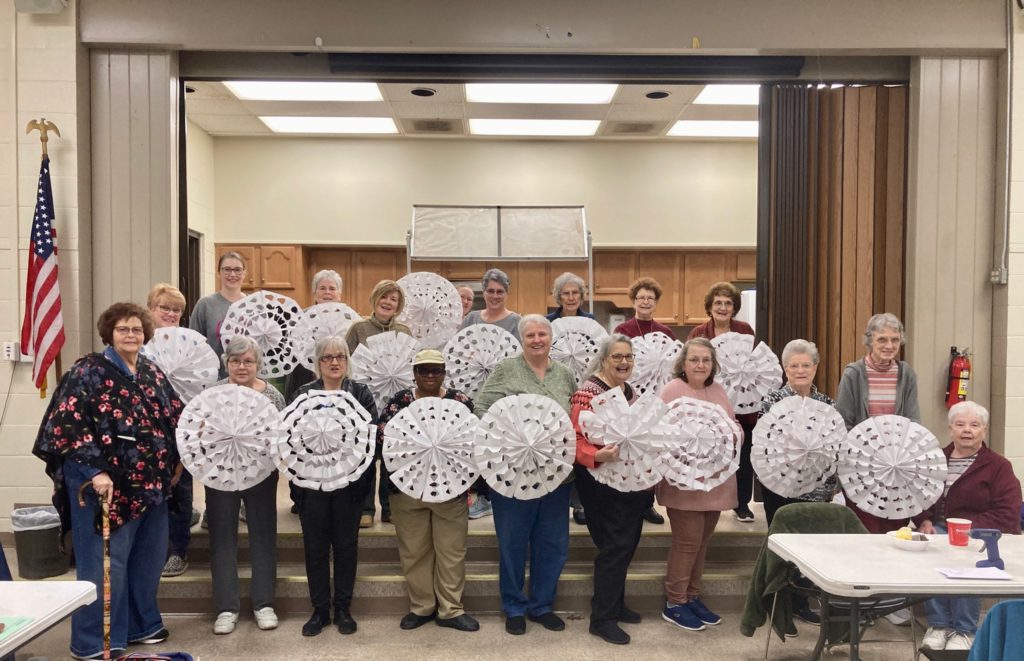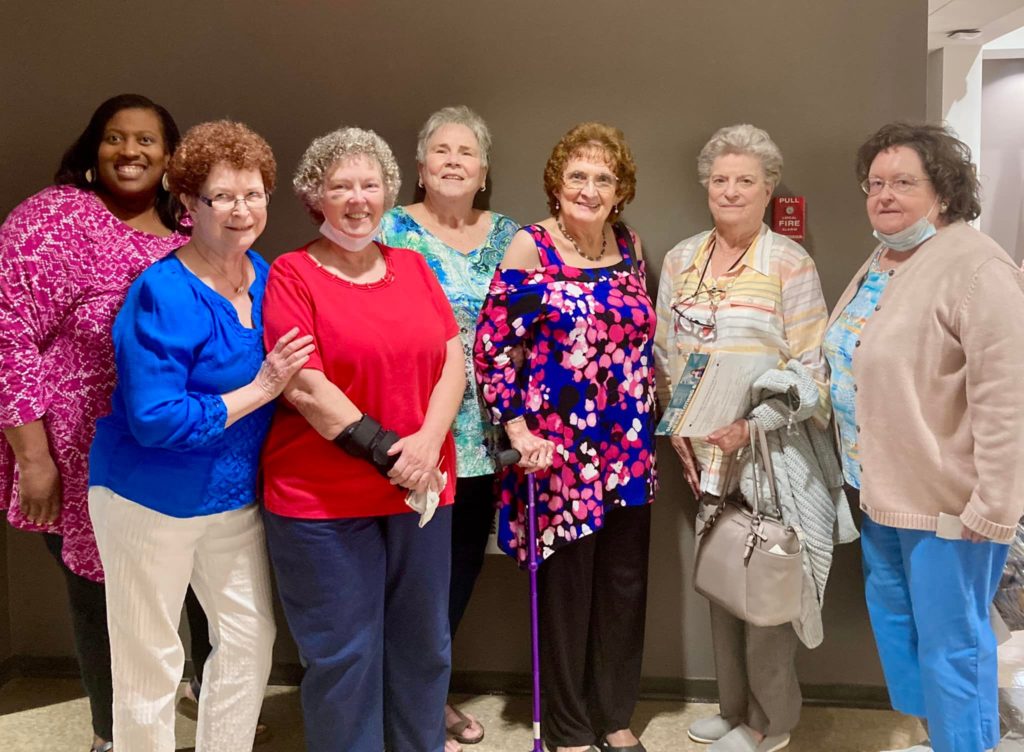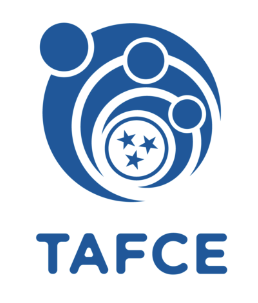 Madison County FCE Clubs meet at the following times and locations:​​​
Big Springs FCE Club
2nd Tuesday @ 7:00 p.m.
Big Springs United Methodist Church
Pinson FCE Club
1st Tuesday @ 12:00 p.m.
Old Pinson School
Raggedy Anns FCE Club
1st Tuesday @ 9:30 a.m.
First Cumberland Presbyterian Church
Starlights FCE Club
2nd Thursday @ 6:00 p.m.
Madison County Ag Complex Auditorium
Regional, State and National FCE Websites